This summer has been quite an emotional time for us so far. Amidst celebrating the second anniversary of Grand Finale, winning the Canadian Dora Award for Outstanding Touring Performance and being nominated in the category 'Best Dance Production' in the Australian Helpmann Awards, we also said good bye to company dancers Kim Kohlmann and Erion Kruja.
Both danced with Hofesh Shechter Company for years and helped create many of its iconic productions.We caught up with Erion, who joined the company in 2011 and is leaving to pursue his own choreographic projects, between rehearsals and one of his last performances, and asked him about his time in the company.
Erion, you have been a member of Hofesh Shechter Company for a long time. What has changed for you during those eight years?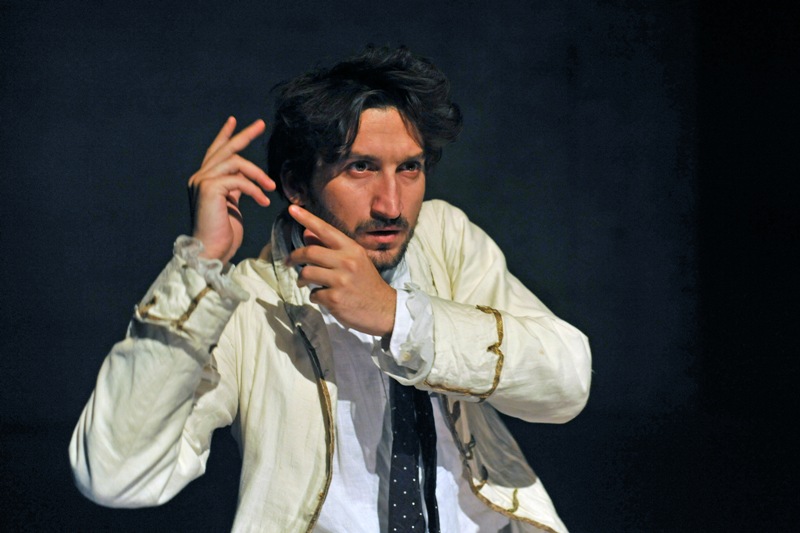 "What has changed? One thing for sure: growing as a person, that's the most important thing for me. Traveling loads; being an artist; being a performer and a dancer.
"I've seen the world, a lot of places, a lot of theatres. If I had been in another theatre, more stable, less travelling, I don't think I would have grown as I am now, as a person."
So, touring has really shaped you?
"The touring, the way of life, the performing.
"We do a lot of shows, sometimes a hundred shows a year, and there are only 10 of us; that's not an easy thing. But I think you grow out of that – you travel the world, you dance, you're committed. That's what you do and that's it – no questions asked. … Until you have holidays, and then you think 'what did you do?'" (laughs)
A dancer and a performer … How has working with Hofesh influenced you?
"I think you have the freedom to express yourself through the movement and through the piece itself. I think that's what attracted me more to work with Hofesh."
As opposed to … other dance styles?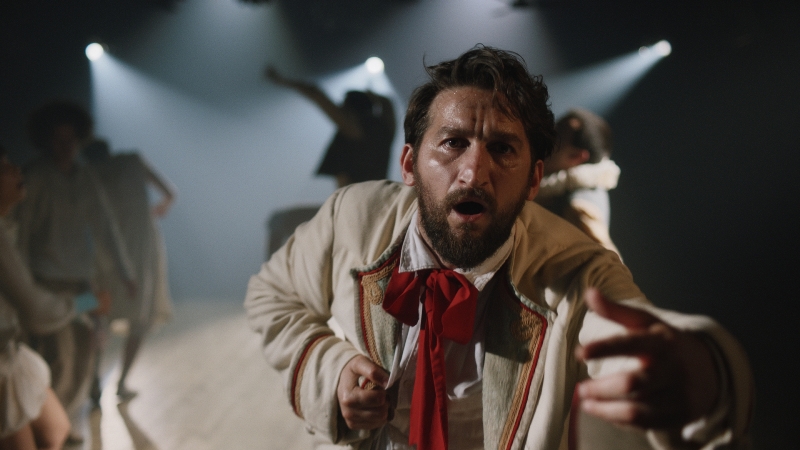 "No, I danced a lot [of] classical, contemporary, modern before that, but what attracted me to Hofesh … first, of course, his style, his movement, which I felt comfortable to do; but once we started working I found that you have a freedom inside the movement, and he allows that, which is great. If you see the company, we're all different, but at the same time, when we're on stage, it's all the same counts, same movements – and that's his talent, I think, to put those people together, give them the freedom, and at the same time, make a dance piece, which has to be together. That's the strength of the company."
So, you've grown as a performer, but you've also done choreographic projects?
"Yes, I wanted to do that since I was a kid! Ever since I started doing ballet I was thinking of creating new ballet moves when I was walking home.
"I was always like that, since I started my first job as a ballet dancer, when I was 18. I always felt like I wanted to have an input. I think, if it's just the choreographer choreographing and the dancer has no input, it's a really hard task. It's do-able, it's possible, but then – in my opinion – you can feel it on stage. But when you feel that the choreographer and the dancer have worked together to create something, I think that's the ideal – and you can see that on stage, too."
You created Shechter Underground last year, a site-specific piece with Shechter II that took Hofesh's piece Clowns into the underground tunnels at Somerset House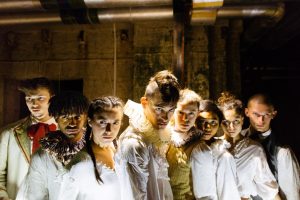 "Since I joined the company, I said to Hofesh, 'I'd like to choreograph.' He gave me the opportunity to make a piece for the East Wall warmup, and then he asked me if I wanted to do the Somerset House project. I immediately said yes, because I liked the opportunity and Shechter II were amazing dancers to work with and very talented.
"For me, it was a great experience; it opened my eyes to work in site-specific places instead of just the theatre, and that was amazing for me; I loved it!
"I had four days working with the dancers, and three days with the technical crew and the dancers. I would do it again, it was great – although of course at the time I was going, 'Seven days to put together a show with lights and music …!?!' (laughs) It was an amazing opportunity to try, thanks to Hofesh!
"Three, four years ago I got a bit more involved in choreographing 'outside' – and now I'm actually going full on in that. It's time for me, I think."
Have you got something lined up?
"Yes, I have a premiere in Italy (La Follia, a new work created for Nuovo Balletto Classico performed at Teatro Ariosto), then I'm going to be movement director for The Wave at the Almeida Theatre, that's a new experience for me. And then, from August to December I'm planning to do my own project in London.
"From January to April I'm commissioned in Germany to create two pieces: Next Paradise, a new creation for the Nationaltheater Mannheim, premiere 15 February 2020, and a new creation for the Musiktheater im Revier Gelsenkirchen, premiere 25 April 2020."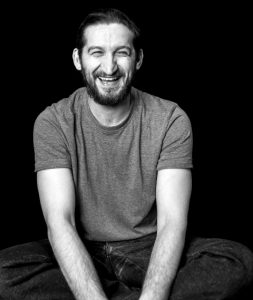 That all sounds great …
"Yeah – I'm really happy that it's happening! I love to dance, I still do, but I've been dancing for 20 years now as a professional, and I think it's time for me to stop."
It might be time to stop dancing, but with all these projects lined up it's also time for new beginnings.
Thank you so much for everything you have given to this company in the last eight years, and we wish you all the best for all your future projects!
Photos (from top left):
Erion, Kim and Frédéric Despierre rehearsing Grand Finale with the company © Gary Copeland
Erion in Hofesh Shechter's Sun © Gabriele Zucca
Erion in Hofesh Shechter's Clowns © Todd MacDonald-Illuminations
Shechter II in Shechter Underground Helen Murray