Teaching an iconic dance piece to an iconic dance company
"Hofesh creates worlds, and in those worlds you find your own stories"
Winifred Burnet-Smith, Rambert rehearsal director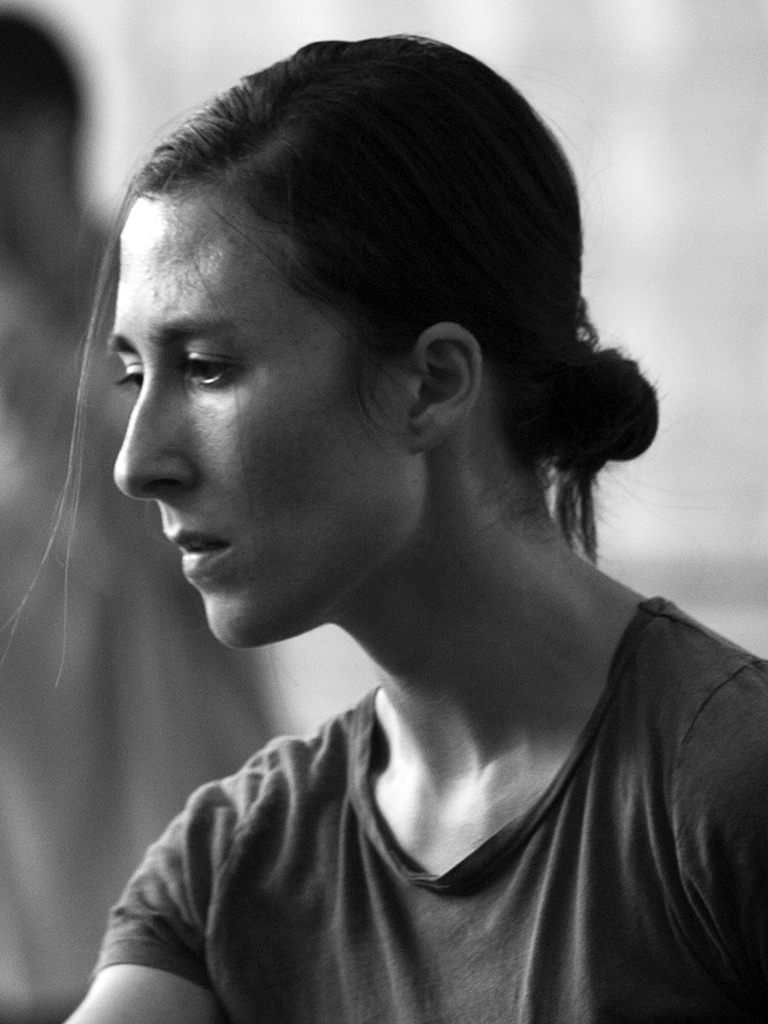 This May, Hofesh Shechter's iconic In your rooms will come back to the London stage, in Rambert's new triple bill McGregor / Motin / Shechter.
Rambert's dancers are being coached by rehearsal director Winifred ("Wins") Burnet-Smith, a former dancer with Hofesh Shechter Company, who, by her own count, has performed In your rooms "something like 150 times".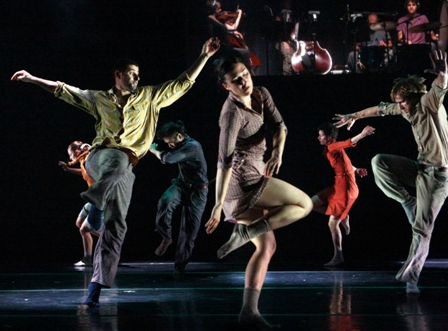 Twelve years on, and it is still embodied in every movement, every metaphor she uses to familiarise the dancers with the work. She describes it as a piece that "got under my skin", and it is also where Hofesh Shechter's distinctive movement style first started to appear.
Wins uses a sheer endless array of imagery to get the dancers into feeling the required softness in the body versus the clarity of the extremities; the totality of the movements from the inside out through the whole body: "Put all your energy into the kick – and then let happen what happens after it. Don't manufacture!"
She talks of the "almost OCD-like energy" of the scene that is being rehearsed – "the feeling you HAVE to do this step now."
For Hofesh Shechter, dance is "a fundamentally emotional experience for both the performer and the spectator." Movement is a "vehicle to express and experience a variety of feelings, and through that to tell a story, or create a journey of thoughts and sensations."
During In your rooms, a predominant feeling of oppression and weight is being interrupted by bursts of fighting spirit and more tender, intimate moments. Thinking back, Wins remembers that dancing In your rooms was "like a therapy session", that there was "a real feeling of 'purging' something".

How different is it for the dancers to perform In your rooms, compared to the two other pieces in the triple bill, Marion Motin's Rouge and Wayne McGregor's PreSentient?
For Simone Damberg Würtz learning "the Hofesh way of moving" was unlike any other piece she's ever danced. It was like "learning a whole new dance technique, vocabulary and approach; how to enter into the style, and using the body and the energy differently."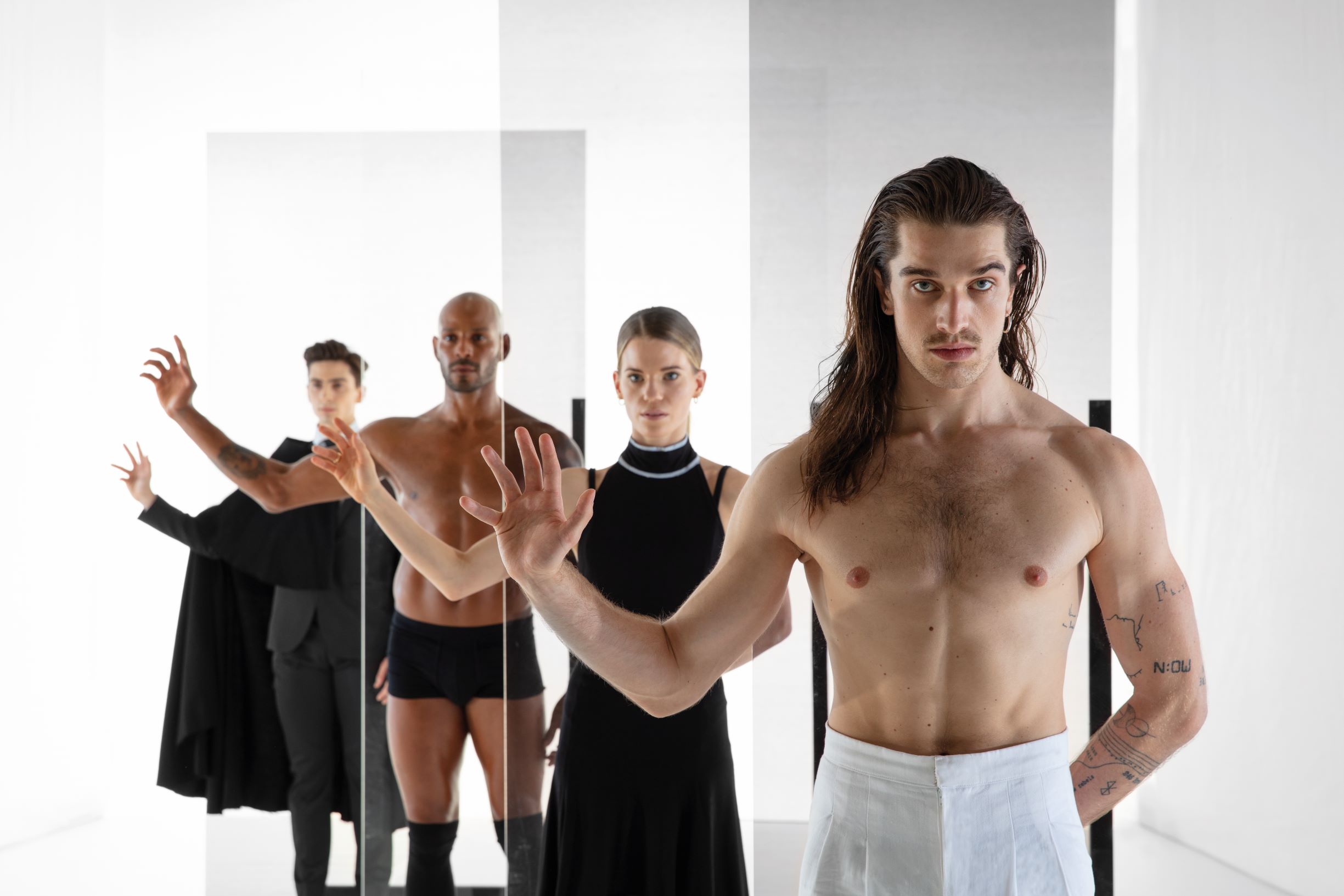 Brenda Lee Grech likes that "the program is so varied. It really challenges us as dancers and the works are complete opposites. In your rooms is grounded & inward. It really gives you a sense of accomplishment when the piece is over as you invest so much of yourself to get through the piece. Wayne's work puts my body through the other end of the spectrum. Demonstrating nice lines and shapes, complex partnering and flexibility to the maximum. Marion's work is groovy and fun."
For Nancy Nerantzi, "all three pieces have their own spice, character and uniqueness and it is fulfilling to perform such a variety in an evening. In your rooms is more grounded, the energy is sometimes contained and other times explosive. This use of energy and dynamics builds a kind of warm, palpable power inside, in different parts of your body, and your cells. There is a continuous stimulation and exploration and a progressive journey. By the end you feel that you have given it all.
"Marion Motin's Rouge is aesthetically quite dreamy and imaginative. You can see a human character on stage, dancing with some kind of coolness, a groove, but then you're also walking, hugging, fighting, being more like an everyday person. She zooms you into her world and her story with a cool, chilled, yet at other times sharp and intense energy.
"Wayne McGregor's PreSentient is a quite technical, linear piece. There, the dancers move fast, sharply, there are lots of kicks, speed, turns and jumps. There are solos, group parts, duets, legs and arms! In this piece you see more of the designs, what a body can draw in space and also how the body can formalise different shapes and lines, based on a challenging music score by Steve Reich."
With only a few more days to rehearse, what is Wins' most important aim to get In your rooms premiere ready?
"The feeling that everyone moves with the same energy – this is part of the Hofesh magic!"
McGregor / Motin / Shechter premieres at Sadler's Wells on 14 May. BOOK TICKETS
Watch Wins in conversation with Rambert Artistic Director Benoit Swan Pouffer about restaging In your rooms:
Images:
Portrait of Winifred Burnet-Smith while dancing with Hofesh Shechter Company. Photographed by Heather Judge.
Winifred Burnet-Smith performing In your rooms with Hofesh Shechter Company. Photo: Ben Rudick
Rambert dancers Juan Gil, Joaquim de Santana, Hannah Rudd and Guillaume Quéau. Image by Ben Hopper, Created and Styled by Stefan Campbell.